NOTE:  If using a SAT NAV or Google to find us it sometimes puts us in at the end of Ram Lane (see map below). We are not near Ram Lane we are further along Ashford Road where shown on Map below. 
Check out the image of our gate so you can spot us when you drive past.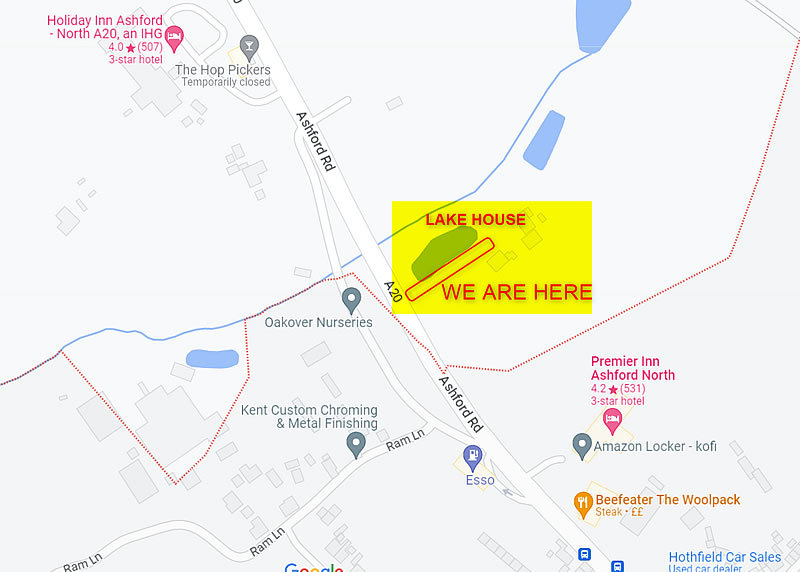 To Allow You to Find Our Exact Location We Have Used What 3 Words Just Click on The Link Below.  This Link Will Take You To The End of Our Driveway.