Gong Bath Meditation
fri15dec7:30 pmfri8:30 pmGong Bath MeditationWith Club-Chi7:30 pm - 8:30 pm(GMT+00:00) View in my time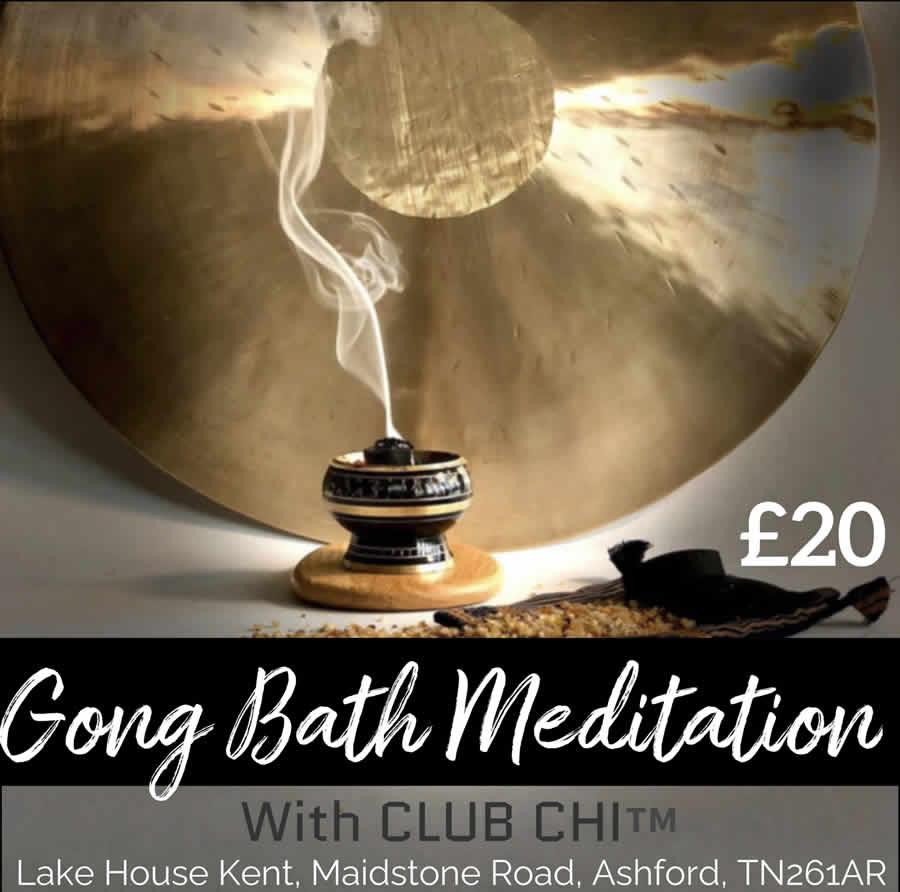 Event Details

✨1 hour Gong Bath with the fabulous Ian from Club-Chi is at Lake House Kent!

To reserve your place, follow the link below:

GONG BATH MEDITATION (60 minute session) | Club Chi (club-chi.co.uk)

For those who have not tried it before, a Gong Bath Meditation is a form of sound therapy and can be effective in achieving a deep state of relaxation.  The sound of the gongs and other instruments work not only on an auditory level, but a vibrational one too.  This vibrational energy may help remove energy blockages in the body.

Participants often report a feeling of complete bliss and relaxation; a feeling of connection and surrendering to the sounds and vibrations of the gongs.

Some have spiritual experiences and feel deeply connected to the Universal Energy, or receive guidance in a dream-like vision.
You may see colours, or experience different sensations in your body.

For some, there may be a release of emotions or energy and, whilst this may initially feel unsettling, you're in a completely safe space to allow your body to let go of what it is ready to release.

And others feel themselves go into a deep sleep/state of relaxation until they are gently brought back at the end of the journey.

Everyone's experience is unique – not only within the group, but every time you experience a Gong Bath Meditation.

Everything is energy and our personal energy, as well as that of the gongs, will be different each and every time.

These are really magical sessions, so do reserve your place early.
Time

(Friday) 7:30 pm - 8:30 pm(GMT+00:00) View in my time
Location

Lake House Kent

Maidstone Road, Ashford, Kent, United Kingdom TN26 1AR